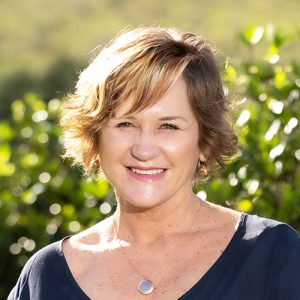 Originally from Auckland, Jude has owned property and resided on the island for the last 22 years.
Her working career prior to real estate was in the travel industry, in a range of roles both sales and marketing orientated.
She joined Harcourts in 2006 just prior to the Global Financial Crisis. The climate at the time, while tough suited her personal style and approach as she is very empathetic to people's situations.
In January 2011 she joined Waiheke Real Estate who was celebrating their 50th year being a small independent agency on the island with a well-earned local reputation for both their respected staff and outstanding sales record.
She prides herself on doing a professional job and takes her responsibilities seriously while enjoying the relationships she forms with vendors and buyers. Many start as strangers and end up as friends.
She enjoys the diversity of doing real estate on Waiheke, the cross section of people and property.