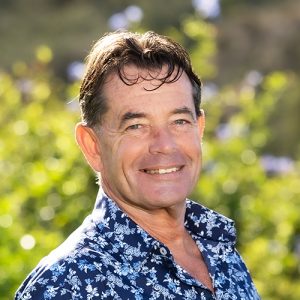 Having an agent who is a good listener is exactly what you need when you're selling or buying a home. Alistair appreciates that every customer is an individual and each deal is unique. He's adept at working out what people want from his years of experience in the Recruitment industry.
Alistair joined Waiheke Real Estate after four years with Ray White on the island. He is passionate about the island, living here on and off since 1995 with his wife who also works in real estate.
He appreciates the diverse nature of Waiheke and in particular the depth of the artistic community, feeling right at home because his interests lie in music and the arts. To quote Alistair "the recruitment industry trained you to work in with people, buying and selling real estate on the island is far more personal than Auckland, you're going to see the people who bought or sold through you, again and again."
Give Alistair a call if you are thinking of buying or selling a home.
Hear what my clients have to say