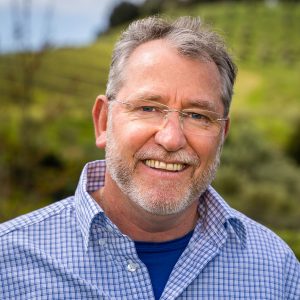 Living on Waiheke for almost thirty years has been a pleasure and a joy for myself, and a wonderful place for my wife and I to raise our family.
My career in real estate began on Waiheke in 1992, and I semi-retired in 2008, after directing some of the island's most notable property transactions during those years. The 'call of the wild' beckoned me back to real estate in 2020, and I'm looking forward to this fresh chapter of my life and career, and all the incredible people and learnings it will inevitably bring.
Some of the new challenges I got involved in post-real estate included ownership of a book publishing house and an investment and management role in an online shopping comparison platform that operates in eight countries. More recently I established a small island business providing executive transfers for boutique lodges and helicopter operators and private tours for mainly high-end overseas visitors and the occasional celebrity.
My mature years don't contribute much to my looks, but I'd like to think that they add some value in terms of personal life experience and knowledge etc! I've always had a genuine passion for providing a high level of personal customer care and service and helping clients navigate through the important and sometimes challenging journey of acquiring or divestment of their property.
One of my specialty areas is creating innovative and stand-out marketing campaigns that don't just showcase properties to their full potential, but also achieve great results for their owners. I'm a strong advocate of working collaboratively whenever possible, and we have a great in-house admin and graphic design team at Waiheke Real Estate that provide me with excellent support on each project.
If you're looking for open and transparent property advice, or have made a decision to buy or sell a property on the island – I'd love the opportunity to help you achieve your desired goals. Please feel free to give me a call or drop me a note at a time that suits, and I look forward to being of assistance to you in whatever way I can.
Hear what my clients have to say